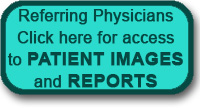 Important information pertaining to the current COVID-19 pandemic. CLICK HERE
Follow us on Facebook, Twitter and Instagram.






Peace Regional MRI and Ultrasound performs highly specialized MRI and Ultrasound examinations of all areas of the body. We offer professional imaging services with no waiting lists.
We understand that quality of care is very important to you and we share that concern. Our MRI and Ultrasound equipment consist of the latest models of advanced Ultrasound machines and full-body MRI units with capabilites that exceeds those commonly available in public institutions. We have the experience and expertise to offer cutting-edge applications that are currently only available in a few major hospitals in BC.
Peace Regional MRI & Ultrasound is conveniently located in downtown Dawson Creek and is fully accredited by the College of Physicians and Surgeons of British Columbia. Your scan will be promptly reported by an experienced and licensed MRI/Ultrasound Radiologist who is well recognized in the field and holds an academic appointment with the University of British Columbia.