Return to Exam List
Follow us on Facebook, Twitter and Instagram.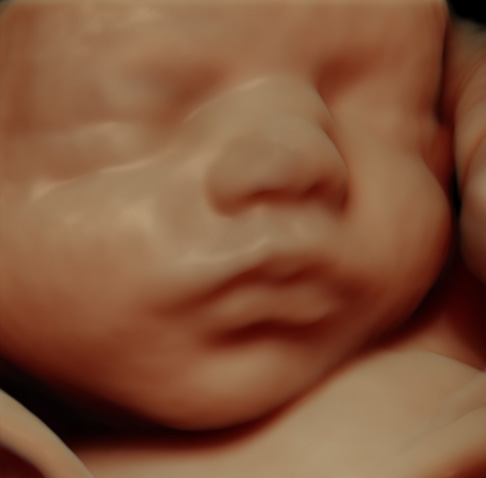 Get a unique first look at your baby! No doctor's referral required. Contact us for an appointment.
We will perform this exam only between 26 and 32 weeks of pregnancy.
Please keep in mind that the ability for us to obtain portraits of your baby is entirely dependant on the position of your baby during the ultrasound exam. We will strive to insure your baby is facing the correct direction for excellent pictures, but cannot guarantee that your baby will cooperate. As well, if you desire to know the gender of your baby we will do our best to determine that for you.
This is not a diagnostic test. We will not provide you any information regarding the health of your baby.
Drink 500 ml of water just prior to arriving for this exam.
Expect to be at the clinic for up to 30 minutes for this exam.
We will provide you a CD of 3D images of your baby for you to share with your family and friends. This is a remarkable keepsake of your child's earliest days! The fee for this exam, including all images is $200.